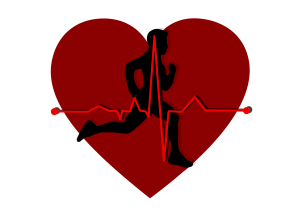 Any software needs to be updated, because with updates you get bug fixes and new functionality. This is especially important when it comes to IT and Internet technology.
The IT industry is changing rapidly. It is changing even more rapidly when it comes to the Web. Host operating systems are constantly being improved, and programming languages such as PHP are getting new versions. New releases of WordPress are coming out, introducing new features and removing obsolete functions.
Relatively recently it was possible to imagine a website running without Hypertext Transfer Protocol Secure (HTTPS). Just a few years ago there was no universal trend to switch to DNS and SSL certificates provided by Cloudflare. Last fall, the world was introduced to ChatGPT and DALL∙E 2.
All these changes do not go unnoticed and are constantly being incorporated into the code of the CyberSEO Pro plug-in. Even autoblogging was very different before the advent of AI spinners like WordAI, SpinnerChief etc. Today the artificial intelligence models like OpenAI GPT-3, Stability Diffusion 2.1, etc. have fundamentally changed it again.
Various services are constantly changing their data formats and adjusting their protection methods. One small change in the interface of TikTok, Instagram or Facebook can make older versions of the plugins designed to import their content completely inoperable. That's why the CyberSEO Pro plugin is constantly changing and improving. Take a look at CyberSEO Pro version changelog and you'll see how many updates have been made since the release of version 10.
OpenAI GPT-3 and DALL∙E 2 support was implemented on January 1st 2023. A little later support for Stability Diffusion 2.1 was added. Further, an old problem with duplicated posts in WordPress pseudo cron mode was fixed. The ability to automatically import full-size images from the popular online Pixabay image stock, containing over 2.1 million free images, was added, XML sitemap and HTML import rountines have been improvised, the plugin is now able to import CSV files of unlimited length, etc.
If you have previously imported news articles from Google News, you may not have noticed that these articles are no longer imported. This is because Google now uses JavaScript redirect for the actual article links. Today was released an update for the CyberSEO Pro plugin that resolves this issue. These kinds of changes to online services happen all the time, and the plugin is constantly monitoring them and changing with them simultaneously.
This is why you need to keep your  version of CyberSEO Pro up to date. Otherwise, sooner or later, its functionality will start to deteriorate significantly.