CyberSEO Pro at a Glance
Description: CyberSEO Pro is the most powerful all content import plugin for WordPress. It allows you to populate your WordPress sites with high quality search engine optimized articles and all sorts of media content from RSS feeds, Atom feeds, XML feeds, JSON feeds, CSV files, pipe/comma/semicolon-delimited raw text dumps, video tubes, marketplaces, social networks and more. The plugin is integrated with a wide range of cutting edge AI technologies for machine translation, article rewriting, text and image generation, such as Article Forge, OpenAI GPT-3.5 and GPT-4 (the exact same AI models as used by ChatGPT), DALL∙E 2 and Stable Diffusion technologies. CyberSEO Pro has been continuously improved, expanded and developed since 2006. It is fully compatible with the latest version of WordPress and PHP 8.
License type: Proprietary. Copyright © CyberSEO.net.
Why "Pro"?

CyberSEO Pro is a WordPress plugin that lives up to its name, and it's not just for marketing reasons. It is a unique solution in the world, designed for professionalsю Besides a huge number of built-in options and settings – more than a hundred to be exact, the plugin allows you to use your professional skills in various IT fields.
Familiar with the nested Spintax format? If so, you can use this syntax in almost every setting within the plugin.
Have XML knowledge? This plugin is your playground. You can leverage your XML expertise for parsing source content of almost any format. Regardless of the original format—be it JSON, CVS, web pages with product descriptions from online marketplaces, or posts and channels from various social networks—everything is converted into XML. This means all imported content is available as XML tags, which you can manipulate as desired, injecting them into post bodies, generating WordPress custom fields, tags, categories, and more. You can even use the XML tag contents of imported documents as fragments of prompts for ChatGPT, DALL-E, Stable Diffusion, and more.
Skilled in HTML, CSS, and JavaScript? With CyberSEO Pro, you can apply this expertise to define HTML templates for posts and pages generated by the plugin. In other words, you can implement these languages right in your feed settings from the CyberSEO Pro control panel.
Perhaps you're a PHP programmer. If that's the case, you can use this programming language directly in your feed settings. This allows you to control the process of generating posts using the full arsenal of PHP.
If you're an expert in creating prompts for ChatGPT, DALL-E, and Stable Diffusion, you can fully realize these skills using the CyberSEO Pro plugin, all within the settings panel of your feed. The plugin doesn't limit you—it gives you complete freedom. If your prompts work in ChatGPT, DALL-E, and Stable Diffusion, they will work just as well in the CyberSEO Pro plugin settings.
If you already have experience working with other content import and generation plugins for WordPress, such as WP Robot, WP Automatic, Feedzy RSS Feeds, WP RSS Aggregator, WP All Import Pro, WPeMatico, and others, this will undoubtedly provide a solid foundation from which to start exploring CyberSEO Pro's capabilities. However, a significant portion of the plugin's functionality is truly unique, and it will require familiarizing yourself with the documentation and insightful articles. This plugin takes content management to an entirely new level, providing features and flexibility that far exceed other of conventional WordPress plugins.
Remember, with CyberSEO Pro there are no compromises or limitations, just like there are no competitors. We guarantee that the capabilities of the CyberSEO Pro plugin are unmatched by any existing content aggregator and generator for WordPress. This is a premium tool that allows you to fully utilize your professional skills and make your content management and generation as efficient and effective as possible. With CyberSEO Pro, you're not just buying a plugin. You're investing in a powerful solution to supercharge your WordPress content strategy. Prepare to dive into an unparalleled user experience and powerful toolset that can revolutionize your approach to content generation and curation.
Full automation with no compromises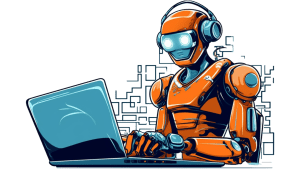 Unlike many other WordPress plugins that require you to manually generate or process content using various AI models like GPT (such as ChatGPT) within the WordPress post editor, CyberSEO Pro plugin does all the work in a fully automated manner. Complete automation and autonomy are the basic principles of CyberSEO Pro. The plugin leaves no room for compromise. Its primary goal is to completely free you from any manual work by taking over the entire workload itself.
All you need to do is create a new campaign (called "feed" in CyberSEO Pro Syndicator) and configure it just once, selecting the initial content source (if required), which can be an RSS, Atom, XML, JSON feed, CSV file or plain text dump, and setting up the processing or generation methods from scratch. This could include formatting the HTML layout of a post, translating it into other languages, altering or generating content using the built-in synonymizer/rewriter, various content spinners or AI models like ChatGPT, as well as adding, replacing or removing images, videos and any other HTML elements you specify.
CyberSEO Pro also automatically filters generated WordPress posts based on your custom rules, generates necessary tags and categories for any post type, including "video" posts, WooCommerce products, and any other types supported by third-party plugins or your theme. The plugin also generates necessary custom fields for WordPress posts, creates post thumbnails (featured images) and sorts posts into language groups when working with WPML or Polylang plugins. CyberSEO Pro does not require any specific WordPress themes and is fully compatible with any theme you choose.
Once you set up your feed in CyberSEO Pro, you can just forget about it. The plugin will automatically pull the feed at specified intervals, adding new unique posts to your site 24/7 on full autopilot. Forget about content management for your WordPress site and focus on your favorite tasks, leaving all the routine work to the CyberSEO Pro plugin. Yes, that's it – just fire and forget!
Is it newbie-friendly?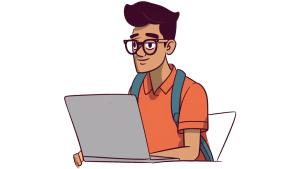 CyberSEO Pro is a flexible plugin that can be used by WordPress users of all levels, including beginners. More advanced users will find additional features provided by the plugin, which offers three levels of use. Let's take a closer look at them.
New users of the CyberSEO Pro plugin may initially be overwhelmed by the vast number of options and settings in its control panel. However, there is no need to worry as the plugin comes pre-configured for standard tasks, allowing you to perform content import and generation tasks for WordPress more efficiently than other plugins. Simply add an RSS feed by entering its URL into CyberSEO Pro Syndicator with the default settings, and the plugin will recognize, process and start generating new WordPress posts for you right out of the box (one new post per day with the default settings).
The hundreds of settings in CyberSEO Pro are designed to help you refine the generated posts to your exact preferences, tweaking every detail, removing any unnecessary elements, adding extra content such as images and videos, and modifying the text by making changes or completely rewriting it using cutting-edge artificial intelligence technologies like ChatGPT, Article Forge, Word AI, DeepL, Stable Diffusion, DALL-E 2 and more.
Furthermore, if you plan to use the full power of CyberSEO Pro to import virtually all existing content sources beyond standard RSS feeds, you will need a comprehensive set of settings and tools to import the content in the exact format you want and turn it into WordPress posts and pages. You can find all the necessary settings and tools in the plugin's control panel, each of which is thoroughly described in the manuals. A wealth of information on how to use CyberSEO Pro awaits you in the official support forum, as well as in articles and videos on our blog.
The CyberSEO Pro plugin settings are divided into separate sections, catering to users with varying levels of expertise. These settings are organized into three difficulty levels: Basic, Advanced, and Expert.
Basic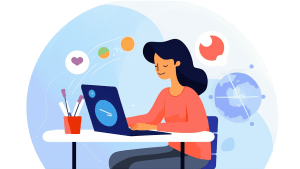 On the "Basic" settings level, you will find a standard set of tools provided by most content aggregators for WordPress. These basic settings do not require any special knowledge and are intuitively understandable even for a beginner webmaster. At this level, you will be pre-set to import any RSS or Atom feed, Amazon product search results, YouTube, Vimeo and DailyMotion video feeds, as well as popular social media channels, including Flickr, TikTok, Facebook, Tumblr, Pinterest, Twitter, Reddit, Instagram and Telegram.
Here, you can assign a unique text name to your feed; set the frequency of adding new posts and the maximum number of posts added at once; configure criteria for checking post uniqueness; choose a WordPress custom post template; select the post type (post, page, WooCommerce product, etc.) and the format (default, gallery, video, audio, etc); set the post status (publish, draft, hold for review, or private); configure post categories; assign tags and, if necessary, enable their auto-generation; select the post author; assign custom taxonomies for the selected post type; choose a language for WPML and Polylang plugins; set the lifetime of posts, after which they will be automatically deleted (if required); and configure the plugin for parsing archived WordPress posts, among other things.
All these settings have intuitive names and brief descriptions, making them user-friendly and easy to understand. CyberSEO Pro supports all existing national character formats, including non-UTF8 ones like Windows-1251, ISO-8859-3, ISO-2022-JP, Windows-31J, KOI7, and more.
Advanced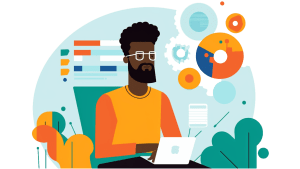 The "Advanced" settings level of the plugin is designed for skilled webmasters familiar with HTML code. Here, you can configure full-text article extraction using the universal Full-Text RSS script (not included in the plugin distribution but automatically installed on your server and used via REST API as a 3rd-party service, in accordance with its GPL license), or set extraction criteria for full articles using container tags (knowledge of HTML markup required).
In this section, you can also specify a list of HTML tags to be automatically removed from imported articles; enable HTML tag balancing; use a content sanitizer; configure automatic text translation using third-party services such as DeepL, Google Translate, and Yandex Translate; enable the built-in synonymizer/rewriter and Spintax parsing mode; enable Emoji removal; limit post excerpt size; configure content spinners (OpenAI GPT, WordAI, SpinnerChief, SpinRewriter, etc); and set HTML code to be added at the top and bottom of the generated post.
The CyberSEO plugin is equipped with a unique OpenAI GPT content spinner that does not have the token limitations imposed by standard OpenAI GPT models, allowing you to process relatively large amounts of content. In addition, the CyberSEO OpenAI GPT spinner preserves the original HTML markup of the source content, such as headers, images, tables, lists, and media content, including images, videos, and audio embeds.
Furthermore, you gain the ability to customize templates for WordPress titles, posts, and excerpts using special shortcodes. This powerful tool allows you to define your own HTML structure for generated posts. Additionally, with shortcodes, you can add various extra content to your posts, including relevant full-size images from free stock site Pixabay, Google Image Search results with a Creative Commons license, and images generated using neural networks DALLE-2 and Stable Diffusion; insert relevant YouTube videos; and add extra text content generated using OpenAI GPT models.
In addition to all this, you can set values for required WordPress custom fields, either using static values you specify or by using values from XML tags in the imported feed that you indicate.
Expert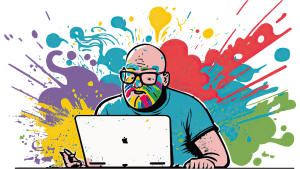 The Expert level settings, also known as "God Mode", are designed for professional webmasters who are familiar with PHP programming and the HTTP application layer protocol.
These powerful tools provided by the plugin allow you to configure HTTP headers for communicating with remote servers, pass necessary variables, cookies, referrers, user-agents, etc. Additionally, you have access to advanced XML feed parser settings, enabling you to specify the main XML section tag containing the data you wish to import.
The most important feature, highly appreciated by webmasters familiar with PHP basics, is CyberSEO Pro's unique ability to use custom code snippets to pre-process imported content and gain full control over all generated post fields, including title, content, excerpt, custom fields, tags, categories and everything else.
Using PHP code, you can remove, replace and add any part of the content, apply synonymizers, spinners, translators, Spintax parsers, add images and videos, and generate content using OpenAI GPT and Article Forge models.
The plugin allows you to use custom PHP snippets as your own "plugins within a plugin", giving you virtually unlimited control over the structure of the imported content for pre-processing before passing it to the XML parser, as well as the ability to fully modify all elements of a WordPress post directly before adding it to the database.
The CyberSEO Pro features
CyberSEO Pro is a powerful plugin for WordPress that comes packed with advanced features to enhance your website's performance. Some of the main features of the plugin include:
Effortlessly import Atom, RSS, XML, JSON feeds, HTML web pages and CSV files of any format into WordPress posts and pages. XML feeds are automatically recognized and parsed, while you can also import from a wide range of sources, such as Amazon, Ebay, ePN, GdeSlon.ru, YouTube, Vimeo, IGN and DailyMotion feeds, hosted video XML feeds, Google Blog Search, Flickr, TikTok, Facebook, Tumblr, Pinterest, Twitter, Reddit, Instagram, Telegram, Yahoo News, Bing News and many more.
Make use of OpenAI GPT-4 model (same as used by ChatGPT), DALL·E 2, and Stable Diffusion 2.1 AI models to generate high-quality unique texts and images for your posts.
Add free, full-size images from Pixabay stock into your posts.
Enrich your content with relevant YourTube videos based on post titles, tags, or keywords.
Import articles as WordPress posts, pages or custom post types, and assign custom taxonomies to them.
Filter post sources by content, publication date, text length, keywords/key phrases, and tags.
Benefit from CyberSEO Pro's integration with Article Forge, a powerful AI service that writes completely unique, on-topic, high-quality articles.
Spin post content with various services, such as exclusive OpenAI GPT spinner, WordAi, Spinner Chief, Spin Rewriter, ESPinner, X-Spinner, TBS, and Chimp Rewriter.
Embed media attachments (images and videos) into your posts and generate featured images (post thumbnails) from post images or media attachments. You can also hotlink an external image as featured image of your post, page or custom post type using the FIFU (aka "Featured Image from URL") freeware WordPress plugin to save money on storage, processing, and copyright.
Import full-text articles from RSS feeds by means of a 3rd-party Full-Text RSS script and hotlink post images or upload them to your host.
Translate syndicated articles from and to more than 100 languages via DeepL, Google Translate and Yandex Translate services.
Enjoy an advanced RSS/Atom parsing algorithm that can pull the feeds fully automatically and allows you to set up the updating period and the maximum number of posts to be syndicated at once. This is a very useful feature for your blog's SEO.
Make a mass change to selected feed settings in a batch.
Easily import and export your feed settings from site to site.
Adjust the post duplicate check by GUID, post title, or both, and import articles as drafts or publish them immediately.
Automatically assign post categories and tags, and attribute generated posts to selected authors.
Shorten post excerpts by a given length, add custom footers to every syndicated post, and convert character encoding if the source feed has a non-UTF-8 one (e.g. KOI8-R, KOI8-U, Windows-1251, Windows-1256, Windows-1255 etc.).
Schedule the plugin by a server-side cron or by WordPress scheduller, and assign WordPress post format to every post (e.g. Aside, Gallery, Link, Video, Audio etc.)
Use the built-in synonymizer to synonymize, spin, and rewrite the syndicating content in accordance with your own rules, shuffle paragraphs of the importing articles, simulate any user agent software, and use proxy lists to pull the content sources using different IP's.
Custom Fields: You can easily create and modify custom fields for your posts on the fly.
One-click Import: The plugin allows you to import all the published posts from any other WordPress site with a single click, regardless of the number of recent posts included in its RSS feed.
Define your own HTML layouts or use one of the many predefined presets available in the library.
With presets, you can import various content sources such as image galleries, tube videos, full-text articles, and more with just a couple of mouse clicks.
Hotlink attached post videos or upload them to your own host.
Use the auto-commenting tool to generate comments for your posts. This tool is not a spamming tool, as it adds comments only to your own site. The plugin uses artificial intelligence to automatically and organically generate highly relevant comments for existing posts based on their actual content.
Assign a lifetime period to every post or page to manage the content effectively.
Republish existing posts to keep your site updated and fresh.
Assign content-related tags automatically to improve search engine optimization.
Write your own parsing scripts in PHP to alter the syndicating content.
The plugin leaves no footprints and cannot be detected or identified by search engine spiders, ensuring your site's privacy and security. The plugin does not use any 3rd party libraries and consists of a single file that can't be seen or detected by search engine spiders or anyone else.
CyberSEO Pro has over a hundred customizable options and its source code size is less than 500 KB!
System requirements
CyberSEO Pro is not particularly demanding on server resources and is designed for standard configurations typically provided by commercial hosting providers. However, before purchasing the plugin, please ensure that the following necessary components are available:
WordPress 6 or greater.
PHP ver. 7 or greater (PHP 7.4.32 and PHP 8 or greater are recommended).
MySQL ver. 5 or greater.
Essential PHP extensions: curl, gd,

imagick, json,

libxml, mbstring, openssl, simplexml, xml, zip, zlib.
Access to cron on server (recommended).
A live web site with a domain name. The plugin can't be activated at unnamed IP address or at localhost.
What's Included?
The CyberSEO Pro plugin distribution consists of a single PHP file that cannot be detected by search bots or any other methods. Attempting to open the plugin file in a browser will result in a system error – 404 page not found. The CyberSEO Pro core code is the most compact among popular content aggregator plugins for WordPress, with a size of less than 500 kilobytes. The entire code is proprietary and does not contain any third-party GPL libraries, fragments, or components.
When purchasing CyberSEO Pro, you will receive the following:
A lifetime license of CyberSEO Pro.
Free lifetime email support.
Free lifetime access to the CyberSEO support forum.
One year of updates.