The Galley Magic Pro plugin for WordPress automatically parses remote HTML pages and finds image galleries there, copies all full-sized images to a local host, crops the thumbnails and inserts them into your posts or pages as WordPress galleries. The plugin is very easy to use and it works in both manual and batch import modes. You can use the Gallery Magic shortcode right in the post editor or you can use it to mass import galleries form raw text dumps or a CSV files.

Key features:
Non-encrypted source code.
Unlimited domain license.
Free lifetime updates.
Free lifetime support.
Automatically uploads remote images to your host.
Automatically crops gallery thumbnails.
Automatically generates featured images (post thumbnails).
Works in manual and batch import modes.
Allows to add more than a single gallery into the same post/page.
Compatible with any WordPress theme.
System requirements
PHP 5.2.4 or greater
MySQL 5.0 or greater
PHP GD extension
PHP cURL extension (recommended)
PHP variable safe_mode must be disabled (if cURL is not installed)
PHP variable allow_url_fopen must be enabled (if cURL is not installed)
Manual Mode

Use gallery_magic shortcode to insert an image gallery into your post.  E.g.:
[gallery_magic url="https://www.gotceleb.com/delilah-hamlin-daily-front-row-fashion-awards-2019-in-la-2019-03-18.html" featured_image="first" link="file"]
The following parameters are available for the gallery_magic shortcode:
url: the source gallery URL;
featured_image: "first", "last", "random" or leave it empty if you don't want to generate featured image at all;
max_images: max number of images in the gallery (default: all images);
cols: number of columns in the gallery (default: 4);
size: specify the image size to use for the thumbnail display. Valid values include "thumbnail", "medium", "large", "full" and any other additional image size that was registered with add_image_size(). The default value is "thumbnail". The size of the images for "thumbnail", "medium" and "large" can be configured in WordPress admin panel under Settings > Media.
link: can be "file" (link directly to image file), "none" (no link) or leave it empty if you want to link it to the attachment's permalink.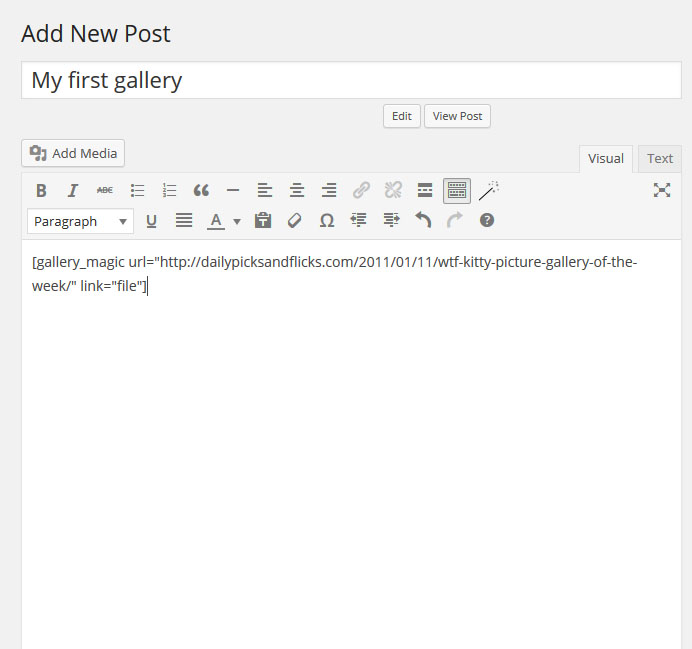 Now simply save or update the post and Vualá, your gallery is here: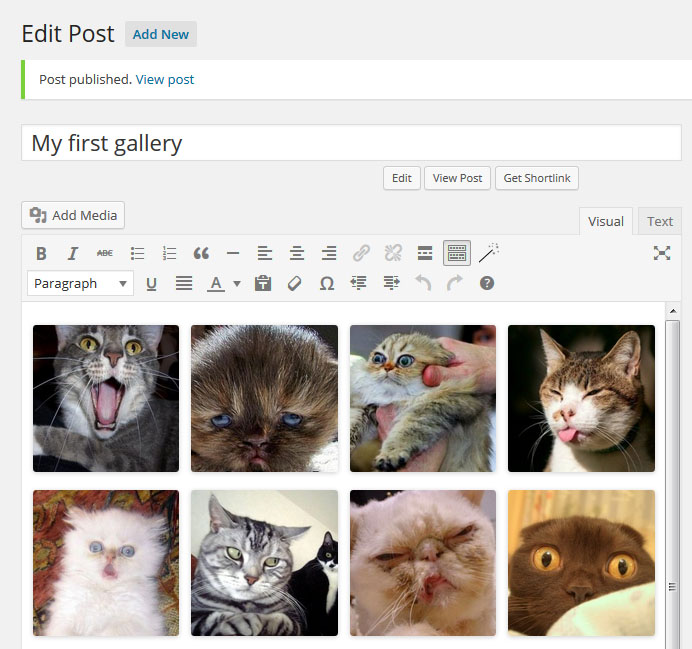 Batch Import Mode

This mode is very useful for importing a bunch of galleries from a plain text dump (e.g. CSV). Simple copy/paste your dump, set the formatting rules, adjust the post scheduler options and click the import button.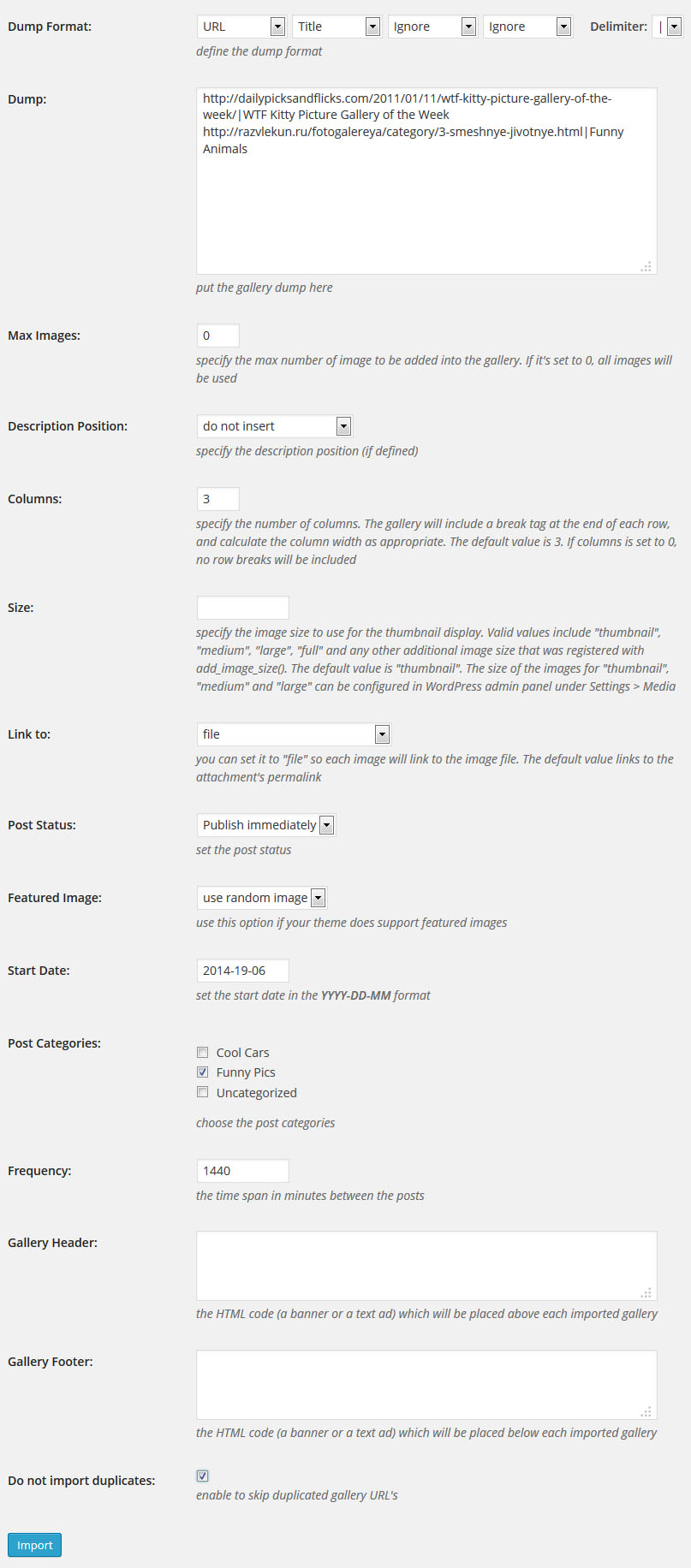 By purchasing this product, you accept the Terms Of Service, and agree to be bound by its provisions. If you do not accept or agree with these terms, do not proceed with purchase. Pretty simple.
Please make sure to enter correct email. It will be used for sending you the download info and for notification about new releases and services.
This will never be given to any third party (other than the credit card authorization processor 2Checkout.com Inc.)
Your order will be processed within 24 hours.
If you won't receive the download and activation info within 24 hours, check your email spam box. If the email is there, please make sure to mark it as "not spam".
---
2Checkout.com Inc. (Ohio, USA) is a payment facilitator for goods and services provided by CyberSEO.